FREQUENTLY ASKED QUESTIONS ABOUT HOME DEVELOPMENT MUTUAL FUND LAW OF 2009
Pag-IBIG Home Development Mutual Fund (RA9679)
1. What is Republic Act 9679 or Home Development Mutual Fund (known as Pag-IBIG Fund) Law of 2009?
RA 9679 is the law that aims to strengthen the ability of PAG-IBIG to achieve the following objectives:
Improve the quality of life of Filipinos through the provision of adequate housing
Provide a national system of savings
Mobilize funds for housing programs
2. How does RA 9679 differ with the first PAG-IBIG memorandum and process?
First, RA 9679 is determined by universal coverage. It expanded the scope of membership, including the following:

Employees and workers of the SSS and GSIS members
Overseas Filipino Workers, including Crew / Seafarer
Uniformed Staff of the Armed Forces of the Philippines, Bureau of Fire Protection, Bureau of Jail Management and Penology and the Philippine National Police

Second, it restored the tax exemption of Pag-IBIG where three billion pesos per year would go to the savings of the agency. Now, this saved amount will be allocated for housing loans for more members.
Third, the law has given the Board of Trustees of the Pag-IBIG to raise the monthly contribution of members. This means greater savings for Pag-IBIG members and higher loan entitlement. It would also mean higher dividends given to Pag-IBIG members. From 1986, Pag-IBIG has not yet raised the contribution rates, while other government agencies raised their contribution several times.
Currently, there is a two percent contribution rate of members of Pag-IBIG based on their monthly income of P5,000. In turn, its still a P100 contribution even though a member earns P5,000 or P50,000.
With the increased contribution rate, members who have large incomes would have larger monthly contributions to Pag-IBIG, while the P100 contribution will be retained for members in the lower income brackets.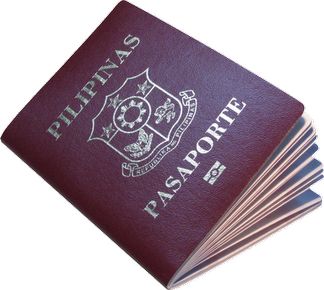 3. When was RA 9679 became effective?
RA 9679 became effective on August 27, 2009.
4. When will RA 9679 be implemented?
It was implemented since January 2010.
5. Are all OFWs included in the mandatory coverage of RA 9679?
Yes. According to RA 9679 and its Implementing Rules and Regulations, all OFWs must register with Pag-IBIG, whether land-based or sea-based (navy or work inside the ship).
Sailors are covered after he/she signs a contract with his/her agency or manning agency acting as employers, as well as foreign owners of the ship. As employers, agencies contribute the corresponding two per cent contribution of Pag-IBIG members, based on monthly income of sailors.
Meanwhile, landbased OFWs must register before they leave the Philippines or before returning to their work. Current members still in other countries may also register with designated Pag-IBIG Posts in their country of work.